Pawna Lake Camping under 500 rupees is always a disaster, at the very least, camping under 1000 rupees is ideal.
Camping under ₹1,000 is the dream of anyone who wants to explore camping near Pune, as they expect cheap camping with a proper tent stay and unlimited food. They do not want to be paid above the market rate. They are also selecting a camp with DJ music, a loud base, and dance activities. Some of them carry guitars and demonstrate their singing and dancing abilities. That's a fantastic day with a less than 1,000-rupee tent stay at Pawna Dam.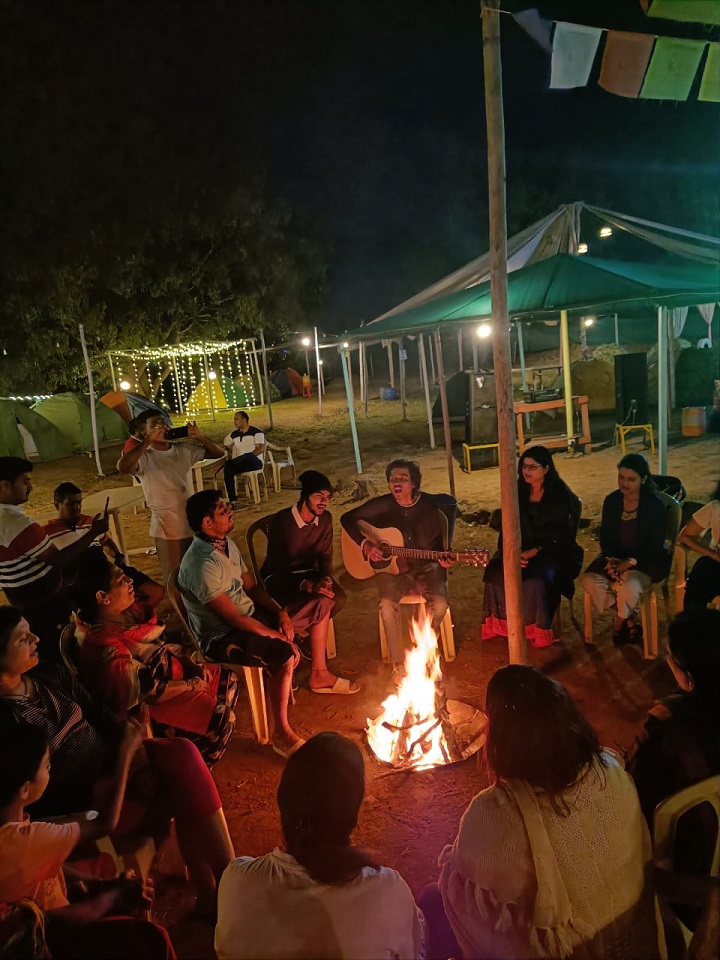 Individual Bone Fire in a Group
The temperature in the Pawna Dam area drops in the winter; it is always 18 °C, and there is a mandatory bonfire every night at Pawna Dam. There is no need to pay extra for bone fire. Gather with family and friends to enjoy a barbeque under a cold sky.
Parking with zero cost
Campground having a 400-person capacity and zero parking fees, you can save some money on parking as well if you are booking a tent with us. 
Bath Facilities
No one else provides bath facilities except us, so if you plan to go camping and want to go straight to the office afterward, you can take a bath with hot water and go.
Separate Campground
Separate campgrounds for groups, families, and bachelors will be most needed as crowds of various categories want to enjoy themselves with their respective groups; there will be no colliding each of them, be separate, enjoy with your own groups, and forget about the rest.
Advantages of reserving a tent at Pawna Camp for less than 1000 rupees
Lake Side Camping
Dj Sound
Live Music
Zero cost Parking
Unlimited Dinner & Lunch.
Clean, well maintained washrooms.
Hygenic Food. [ Vegon and Jain food option available ]
Do you want to learn more about a tent package for less than ₹500 or ₹1,000?
Call Us for camping under 1000 at pawna lake camping :