Celebration ! Yes. Dial us and book Pawna Lake Camping for your anniversary or birthday. People are attempting to get closer to nature as the number of camping celebrations grows.
It's an amazing way to gather people—family members, friends, and many more—to celebrate your single day, which comes every year.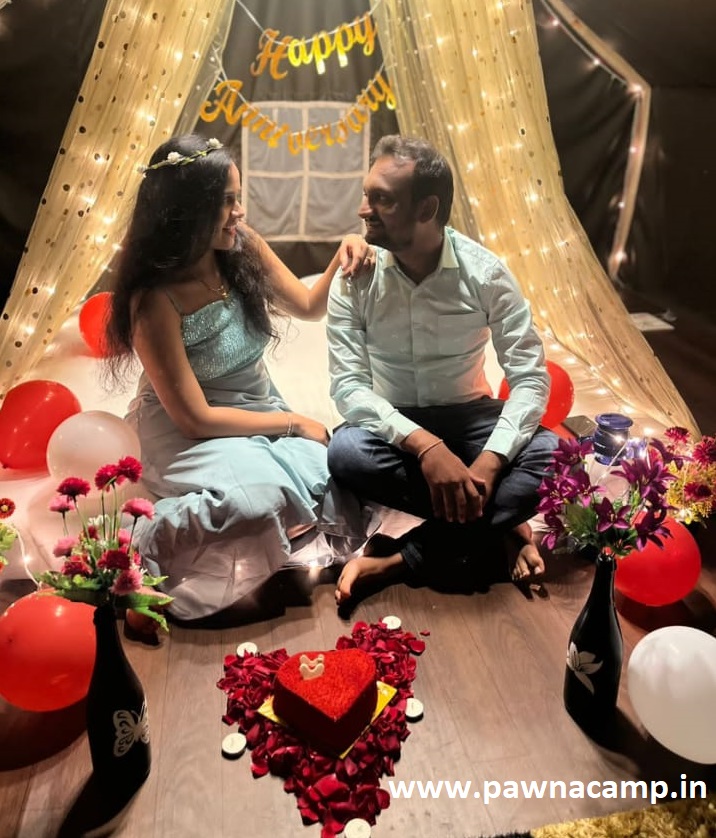 Free Celebration Decoration
We are going to surprise people with this free decoration facility, as if the person count is more than 10. We are going to provide free decorations.
Wedding Anniversary Celebration
When two people fall in love, they decide to spend the rest of their lives together, after marriage, the most beautiful day arrives, We're here to help you celebrate your special day with cake, decorations, and delicious food. 
Birthday Celebration
You can surprise a family member with a birthday celebration by calling us and making an advance payment. We will plan everything for the celebration, have a great time! 
On Birthday, Surprise your Grandparents. 
Why not suprise your parents and grand parents, make them happy. Try to allow them to spend time with each other at Schenic Place at Pawna Lake.
The advantages of celebrating your birthday and anniversary with us
Free Decoration if people count is more than 5
Dj Sound
Heart Shape Cake
Rose, balloon decoration
Live Music on Saturday
Unlimited Dinner & Lunch.
Extream LakeSide View.
Night Stay with proper tent.
Clean, well maintained washrooms.
Hygenic Food. [ Vegon and Jain food option available ]
Birthday and Anniversary Images pawna lake 
Free feel to call us to get more celebration phtose, a day in life makes everyone happy so never ever miss this chance to celebrate, be ready for your next celebration with us.
Need More Information ?
Call Us for Birthday and Anniversary Celebration :